Advancing the Gospel from Nigeria to Kenya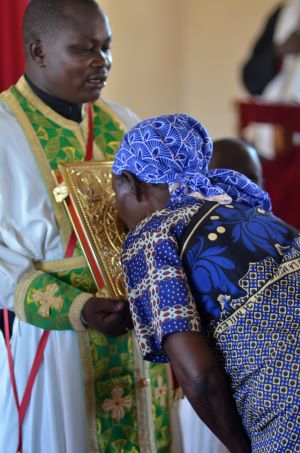 On opposite ends of the vast African continent, Nigeria and Kenya are extending an invitation to you, right now. His Eminence Alexander (Nigeria) and His Grace Neofitos (Nyeri and Mt. Kenya) are asking you to help them advance the Gospel in their communities. Are you ready to make a difference without leaving your home?
OCMC would love to see you participate on one of these Virtual Teams because we know how much of an impact you can make. In the last number of months, over 60 individuals have participated in virtual Teams and taught about our Orthodox faith from the comfort of their home. Click below to read about the Ghana and Uganda virtual outreaches.
In Nigeria, where the fifth largest Muslim population resides, the Orthodox Church has been established and is growing. Join the Nigerian Women's Team and uplift the women of the Dormition of the Virgin Mary parish on Orthodox Women's Day, March 24, on this historic first team to Nigeria. You can also take part in a 'train the trainers' event for Nigerian Youth Leaders, April 3-4.
In Kenya, a small group of youth leaders from parishes throughout the Diocese of Nyeri and Mount Kenya will gather on March 20 to hear more about how the Church is a source of strength and help during these challenging times.  Click here to participate on the Kenya Youth Leaders Team.
Virtual Teams allow us to remain engaged, stay connected, and encourage the Church during this time. Contact teams@ocmc.org, or call 904.829.5132 ext. 141 for more information on how you can make a difference in the lives of many people. Click below to apply to an OCMC Virtual Team or to learn more about other OCMC team opportunities.