Uganda Youth Leaders Strengthened by OCMC Virtual Event
Overjoyed by the success of a two-day virtual event attended by over 20 youth leaders in his diocese, His Grace Bishop Silvester of Gulu and Eastern Uganda remarked, "We are grateful for all your initiative for our Orthodox Church's growth and development. We are humbled by this experience." He went on to say, "It is our Faith that remains consistent and strengthens us."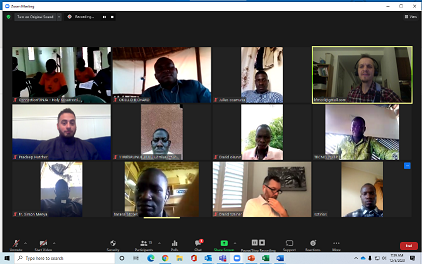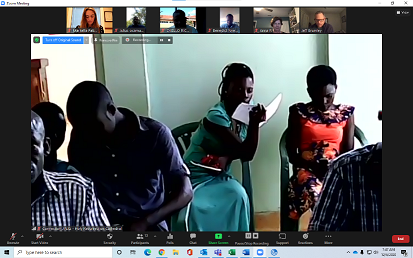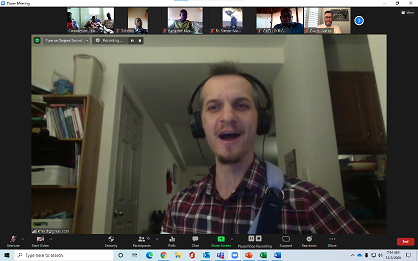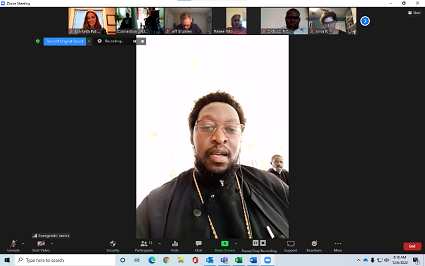 After His Grace identified a need to strengthen youth leaders in the diocese, OCMC responded by organizing and conducting this virtual event the first weekend in December with a team of seven presenters from the United States. "It is amazing how little miracles brought this team together; I would have never dreamed that I would have been a part of a virtual conference with my brothers and sisters in Uganda. I learned so much from each of [the] presentations, and my own faith has been bolstered," shared Anna Rozes, one of the team members from Jacksonville, FL.
The seven individuals came from various communities around the United States and connected with the Ugandan youth leaders, many of whom gathered at the Holy Resurrection Cathedral in Jinja, while others connected  remotely from nine other communities in Uganda. Fr. Chrysostom Kolya, Eastern Region Vicar, hosted the event at the Cathedral and officiated at the opening ceremony.
The seven OCMC team members presented on various topics chosen by the Ugandan youth leaders, including "What Does it Mean to Follow Christ?", "The Relationship with Other Christian Denominations", "Music in Orthodox Worship", and "Insight into the Lives of the Saints." The presentations allowed both the team members and the participants to have open discussions, delve into important subjects pertaining to the Faith, and engage in lively dialogue.
Team member Phil McClanahan, a seminarian at St. Vladimir's Seminary, emphasized, "I really enjoyed the time with the fathers, brothers, and sisters in Uganda!"
The event was supported by past Uganda team members who helped cover local expenses for the successful execution of this event.
The Holy Diocese of Gulu and Eastern Uganda was established on November 11, 2018, by the Holy Synod of the Patriarchate of Alexandria and All Africa, along with the election of His Grace Bishop Silvester to the new diocese.