OCMC Ministries ~ Vessels of God's Grace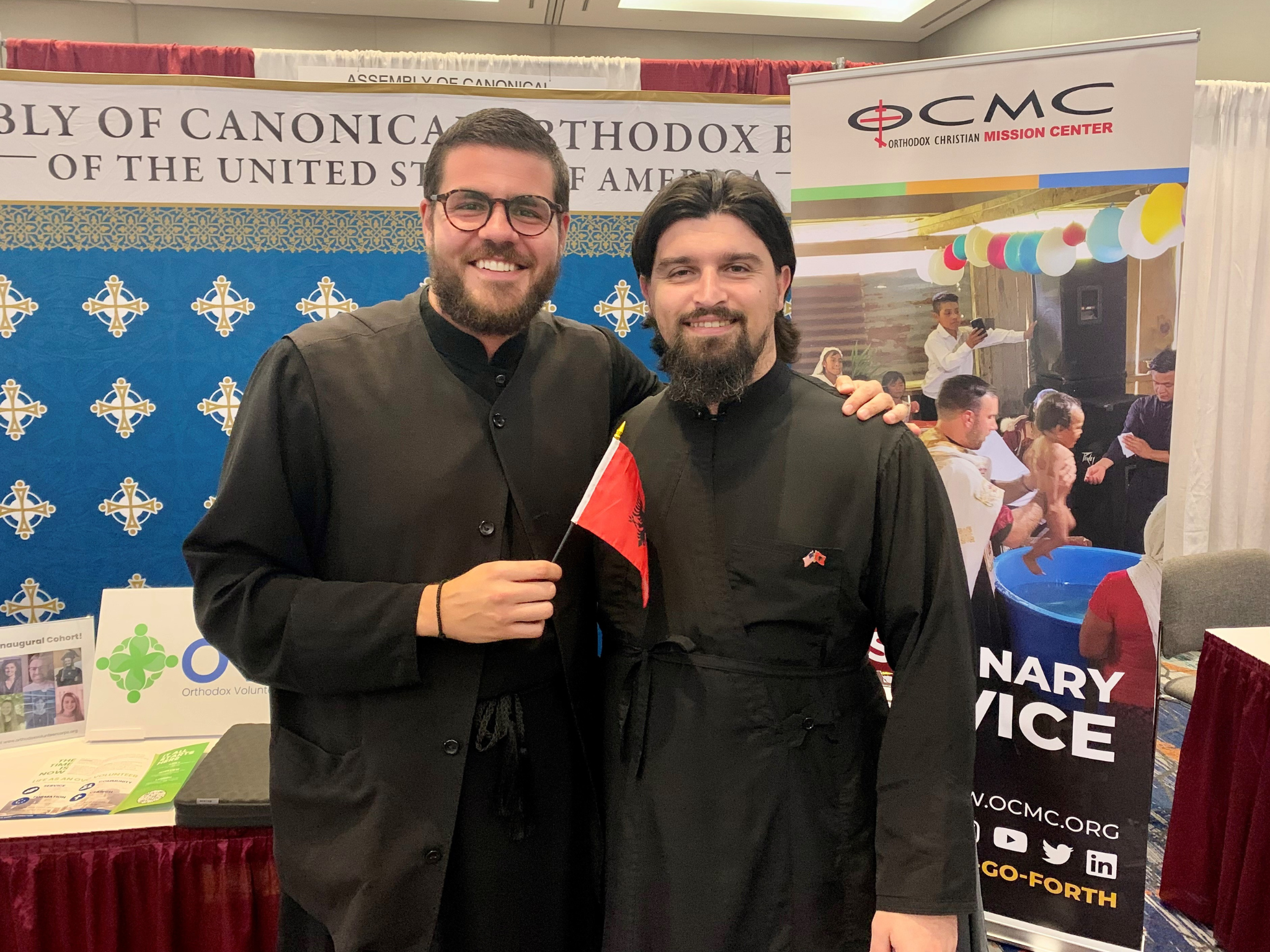 Pictured above is Ananias Ananievski (left) and Juxhin Shkurti (right) at the 20th All-American Council
of the OCA representing St. Nicholas Albanian Orthodox Church from Jamaica Estates, NY.
---
The words of Jesus Christ to His disciples at His Ascension, "Go therefore and make disciples of all nations…" (Matthew 28:19) are a commandment to continue Jesus' works and teachings through the spreading of the Gospel. This is why the ministries of OCMC fit so seamlessly into the theme of the 20th All-American Council of the Orthodox Church in America: Becoming Vessels of God's Grace. Every ministry in which OCMC engages preaches Jesus' words and shares His love and grace.
 The 119 OCMC missionaries who have served overseas, the more than 2,000 individuals that have gone on mission teams, the construction and other projects conducted, and the grants that have supported individual mission priests and local church projects are all vessels of God's grace.
"It is an absolute joy and delight to see OCMC at the All-American Council engaging with clergy and laity in the wonderful love that is done across the globe, especially in Albania," remarked Ananias Ananievski of the OCA Albanian Diocese (pictured on the left). "Having OCMC present reminds us all of the Great Commandment and being active Orthodox Christians, as our faith and church is not static - but everlasting."
Being able to interact with people like Ananias is why being present at this year's All-American Council is such a blessing! This week, representatives from OCMC have shared their own experiences in missions, invited others to participate in this vital ministry of the Church, and conducted workshops on missions for youth attending the conference.
To see how you can become a vessel of God's grace by participating in the ministries of OCMC, please visit us at www.ocmc.org.