Explore Your Calling at Places Like the Home of Hope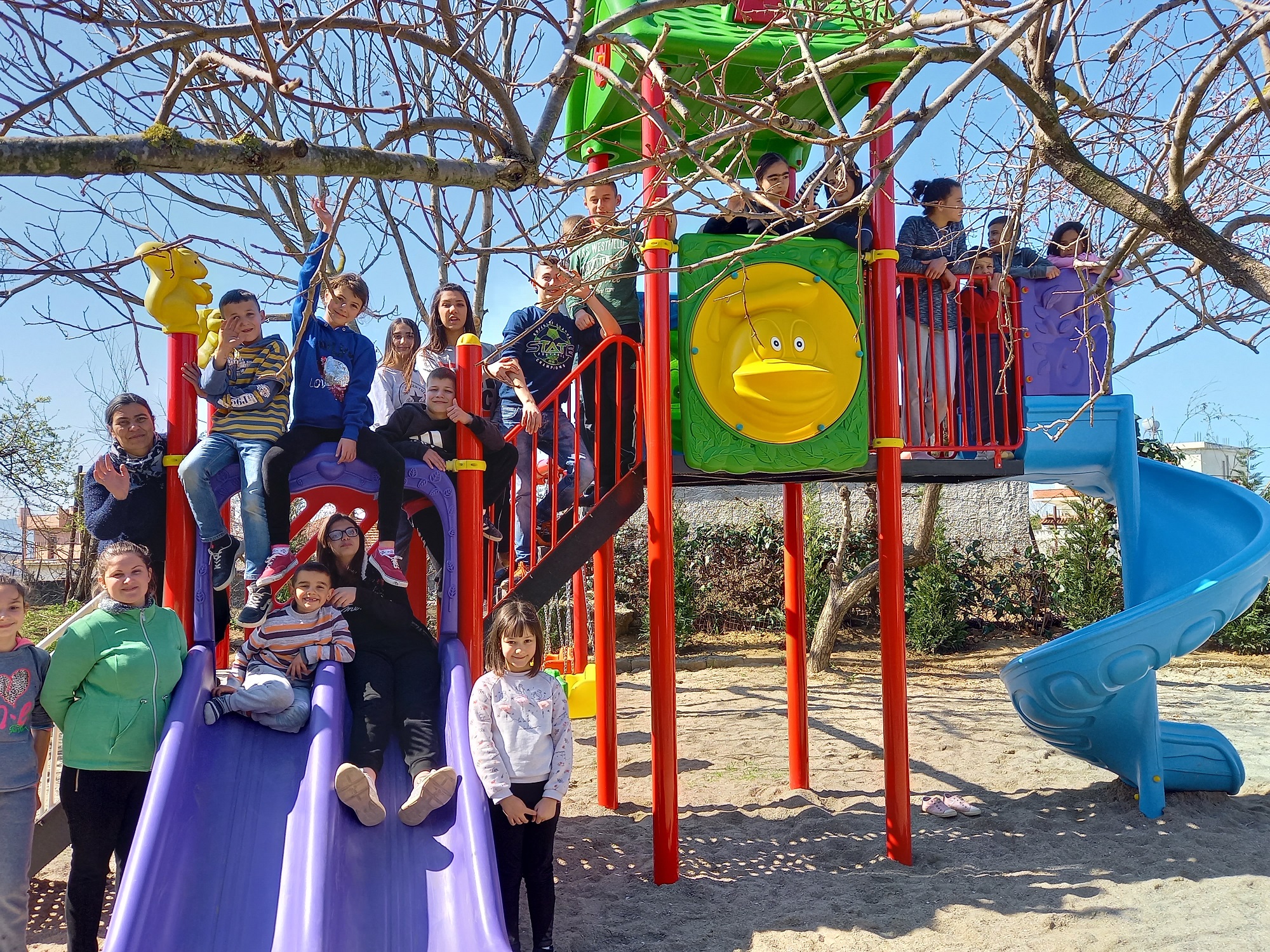 The Children's Home of Hope, located at the Shen Vlash Monastery – one of the holiest sites in Albania – houses up to thirty children, giving them a place to live, food, clothing, education, and endless amounts of love, providing hope for every child who lives there.
"My job was to interact with the twenty-two kids that were there, to listen, to teach, and to try to give them some joy and fun. My main tasks were teaching acting class and reading and discussing a book with the older children. I can say without hesitation that this home is saving the children's lives," reflected past team member, Timothy Halverson.
Participating in mission teams, whether virtual or in person, opens our eyes to the need to spread the Good News in the world, helps us explore our own calling to be a missionary, and leads us to participate in the ministries of OCMC. By supporting missions, we impact the lives of others, like the children at the Home of Hope, by helping the Church share the love of Christ with the world.
The children at the Home of Hope come from various backgrounds, anywhere from homes of extreme abuse or neglect to families who cannot afford to raise the child. Some, who came from non-Orthodox homes, are often baptized during their time at Home of Hope.

There were only three of us on the OCMC team, which of course, meant more responsibility but also opportunity. Every morning we would all wake up, eat breakfast, sing together, read the daily Bible verses, read and discuss a book in the different age groups, and go to class. After lunch we had free time with the kids, when we played sports, did arts and crafts, went on walks, etc. In the evenings we prayed together in the chapel, had dinner, and had some sort of evening activity before bed. And at the end of camp there was a massive talent show where my acting classes put on a play for everyone. It was truly phenomenal!

The book that we read, "From I-ville to You-ville," is full of morals and teachings that are central to the faith, so the discussion group became like a Sunday school class. We talked about where we can see God and they were surprised by the idea that we not only encounter Him in Church, but also through many of our loving interactions with each other. Moments like these really struck me, where I knew I was teaching them something that they had never heard before.

Some of these kids have been through more at ten years of age than I will ever have to deal with, and yet their spirit is not broken. They are resilient and they persevere no matter what.
If you would like to participate on a virtual or in-person team like Timothy, or explore your calling to be a missionary, click here.