Through the Hands of the Faithful, God Provides
To help share the Faith he loved and lived, the estate of Mr. Charles Condes recently made a substantial gift to the Orthodox Christian Mission Center. May his memory be eternal!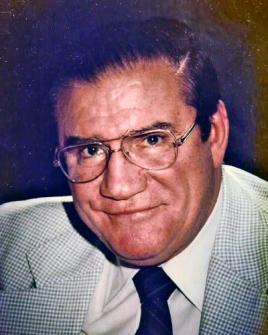 As the outbreak of COVID-19 reached its peak and many were beginning to wonder what the future would hold, OCMC was blessed by receiving a sizable bequest from the estate of Mr. Charles Constantine Condes. Charles fell asleep in the Lord in 2016.
Mr. Condes was born in Chicago, the third son of his parents Constantine and Haricleia (Yiannias). His father was from Niata in Laconia, Greece, and his mother from Alea in Arcadia, Greece. Over the years, he and his family saw some trying times, including the loss of his sister at a young age, and the Great Depression. In spite of these struggles, Charles' family stayed rooted in their Orthodox faith, drawing strength and hope from it in good times and in bad.
Charles, who after WWII worked as an engineer and investor, loved to travel with his late wife Phyllis. Wherever they traveled, they always made point of finding a local Orthodox church in which to worship.
A faithful man, and a generous but humble philanthropist, Charles supported many churches and causes such as Leadership 100, the Pan-Hellenic Scholarship Foundation, Philoxenia House in Rochester, Minnesota, the St. Photios Shrine, and International Orthodox Christian Charities, among others.
The generous bequest from the Charles C. Condes Trust to the Orthodox Christian Mission Center is an expression of his love and dedication to his Orthodox faith. We are honoring that dedication by naming one of the wings of the OCMC headquarters building after Charles. The dedication of that wing will be scheduled when we are able in the near future.
We pray that Charles's generous gift will help welcome more people in the Church which he loved so dearly. He is making a legacy of missions possible. May his and Phyllis's memory be eternal!