St. Sophia Hosts OCMC and Spreads Awareness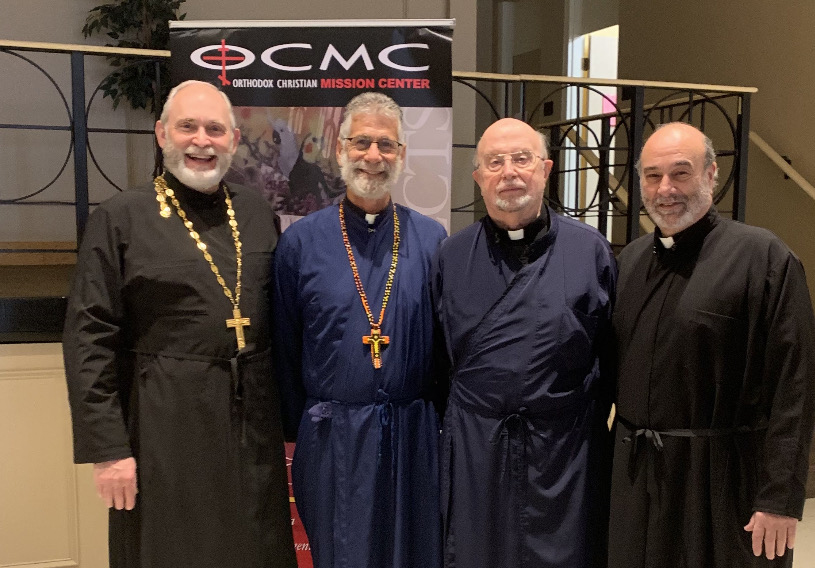 Parishes across the country are involved in the vibrant missionary life of the Church. They are sharing how the Mission Center is helping to "make disciples of all nations" by sending missionaries, mission teams, supporting projects, and more. OCMC can help parishes like yours plan events and connect them with staff and missionaries to share this vibrant missionary work with their communities.
St. Sophia Greek Orthodox Church in Albany, NY, is one such parish. They planned a parish breakfast event last month and invited OCMC to share our work and explore ways to get more involved. Fr. Martin Ritsi, OCMC Executive Director, and Fr. Christopher Rowe, Development Officer, presented alongside OCMC Missionaries Pamela Barksdale and Fr. Stephanos and Pres. Alexandria Ritsi who joined by video call. Together they gave the community a deeper look into the work of OCMC and our missionaries' lives and work in Albania.
Fr. Patric Legato, pastor of St. Sophia's, expressed that many of his parishioners were inspired after the presentation and were eager to engage in OCMC's work, and that he looks forward to an even bigger event in the future. 
We're grateful for the St. Sophia community for hosting such a wonderful event. St. Sophia's is a wonderful example of what we can do to continue raising awareness about these vital ministries. If you want your community to join St. Sophia in furthering the Church's witness, click below to help us spread awareness of Orthodox missions with an event at your parish too!