St. Herman of Alaska: A Model Missionary and America's First Saint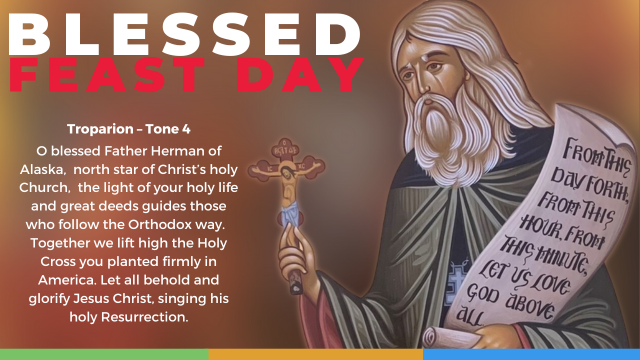 On Aug. 9, the Orthodox Church commemorates St. Herman of Alaska, the first canonized American saint (in 1970) who is among the greatest examples of missionary service to OCMC. St. Herman served the Aleutian people as a spiritual father, teacher, and defender, and he was a brilliant orator who witnessed thousands of baptisms and hundreds of marriages in the first year he and seven others came to Alaska from the Valaam Monastery in Russia. 
Among his most famous and oft-cited quotations: "For our good, for our happiness, at least let us give a vow to ourselves, that from this day, from this hour, from this minute, we shall strive above all else to love God and to do His Holy Will!" 
Click below to read about St. Herman's life.
O Holy Father Herman of Alaska, pray unto God for us!