SAMP: Laborers for the Lord's Harvest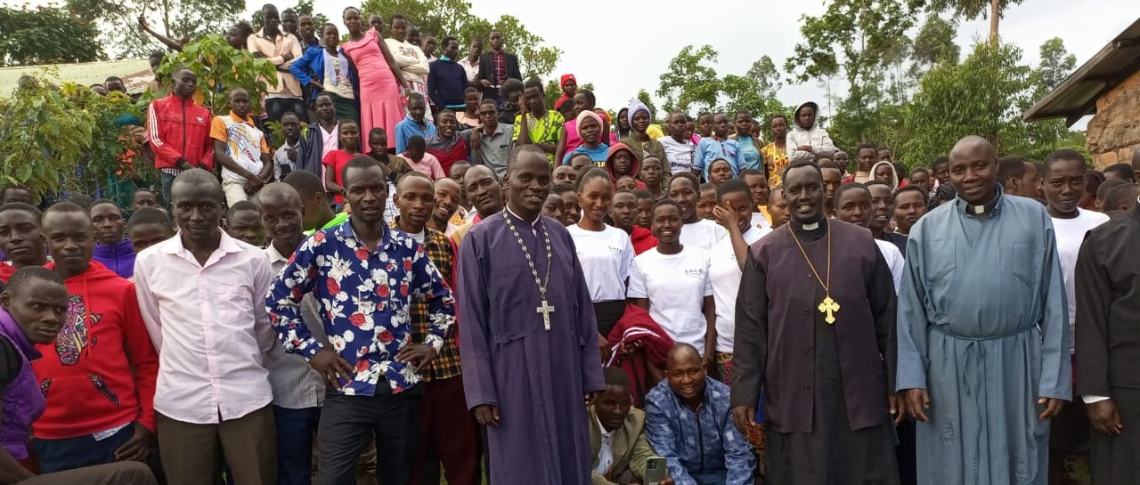 ---
"The harvest is plentiful, but the laborers are few; pray therefore the Lord of the harvest to send out laborers into His harvest," proclaimed our Lord as He saw the needs of the people to whom He brought the Good News (Matthew 9:37-38). More than 350 clergy that benefit from OCMC's Support a Mission Priest (SAMP) program see similar needs all around them and, with your support, are being equipped to reap the Lord's harvest.  
Recently, over 400 Kenyan youth participated in a Diocesan Seminar at Holy Trinity in Kisarich, in the Diocese of Eldoret and Northern Kenya. SAMP priests facilitated the event, including Fr. Kyrillos Kiptarus, Diocesan Youth Director.  
His Grace Bishop NEOFITOS of Nyeri and Mt. Kenya, Locum Tenens for the diocese, remarked, "It is important for the truth of the gospel to be passed down from generation to generation. Helping youth to grow spiritually in their formative years will equip them to make an impact for Christ now and in the future." 
The SAMP program enables local clergy – the laborers in the Lord's vineyard – to concentrate on their life-changing ministry. During the month of October, we are kicking off SAMP month. Prayerfully consider a donation to the SAMP program today.