OCMC Welcomes New Missionary Director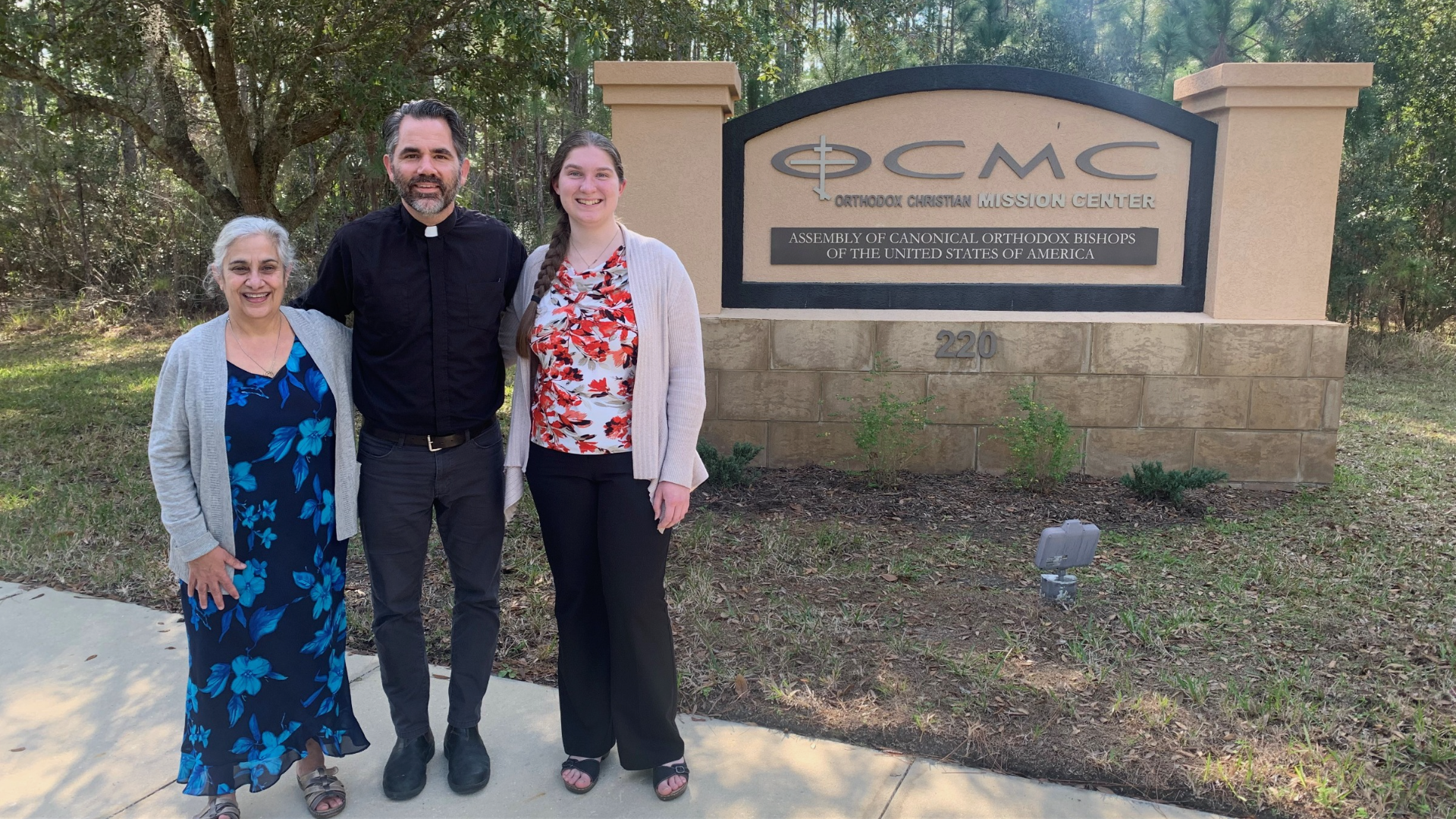 Fr. Rob (Haralambos) Spaliatsos has joined the Orthodox Christian Mission Center (OCMC) as its Missionary Director. In this capacity, Fr. Rob is responsible for all aspects of the missionary program, under the guidance of Executive Director Fr. Martin Ritsi. This includes recruiting, training, and supporting OCMC missionaries as they prepare to enter the mission field and while working in their respective areas. 
"The Missionary Director is a vital position within OCMC. He interacts and supports our missionaries in every way and has the responsibility of cultivating new missionaries," said OCMC Executive Director Fr. Martin Ritsi. "Fr. Rob possesses ministerial experience and a broad educational background that will enable his success in this role for OCMC. We are blessed to welcome him to the staff." 
Before joining OCMC, Fr. Rob served as parish priest at Annunciation Greek Orthodox Church in Missoula, MT for almost 10 years. He holds Master's Degrees in Education and Social Work as well as a Master's of Divinity from Holy Cross Greek Orthodox School of Theology. Fr. Rob experienced mission work as a student when he traveled to Albania in 2010 as part of a seminary class on missions and evangelism along with Fr. Luke Veronis, an OCMC Board Member and past missionary. Fr. Rob is a native of Jacksonville, FL. He and his wife, Sophia, have five children ranging in ages from 4 to 16.
If you or someone you know has a calling to missionary service, you can reach him at frrob@ocmc.org or click below to learn how you can prepare for a vocation in missions work under the direction of Fr. Rob and the OCMC Missions Department.