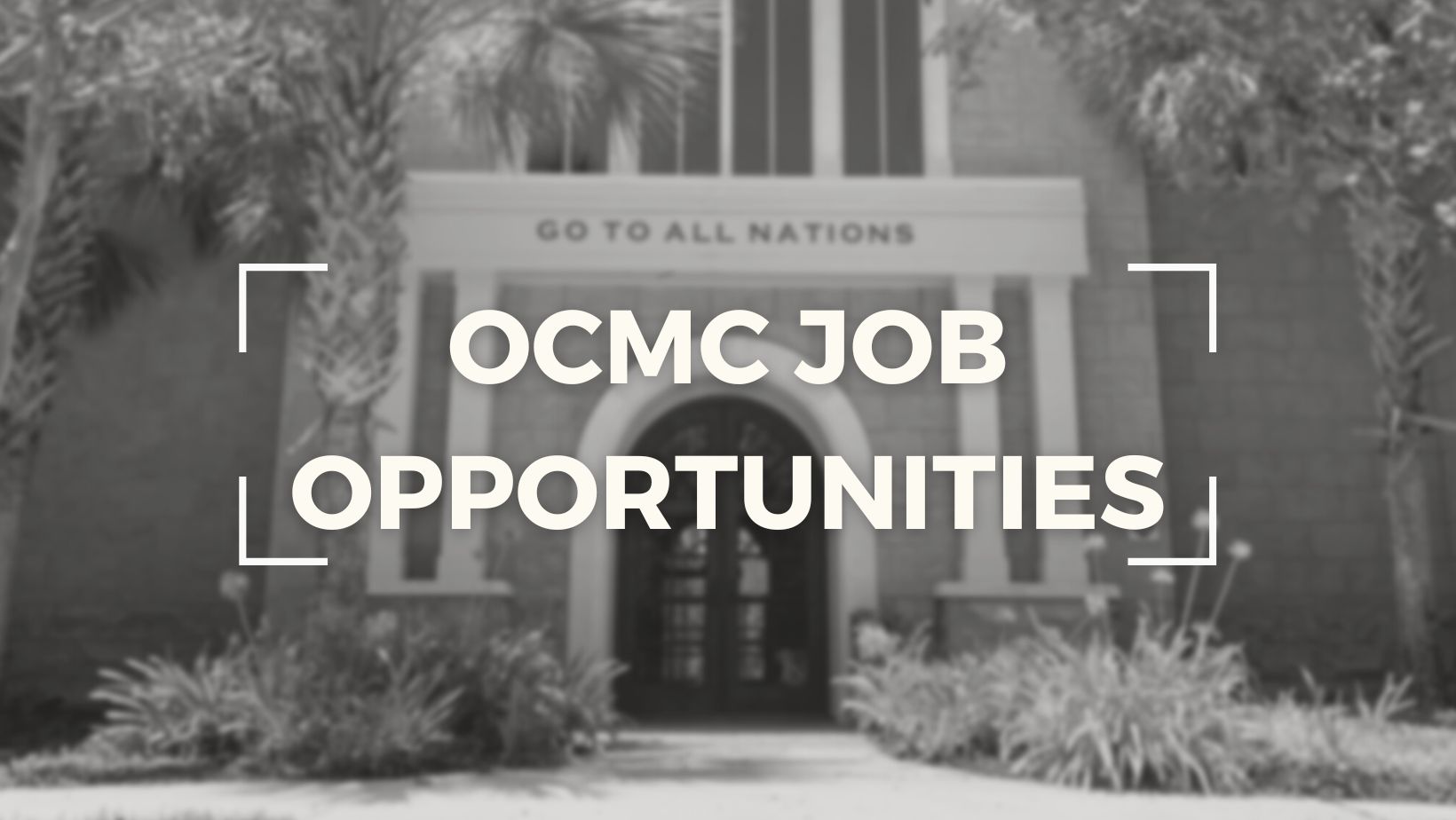 OCMC Events Coordinator
Help share the Light and Love of Christ with all nations!  The Orthodox Christian Mission Center (OCMC) is seeking to fill the position of Events Coordinator as a part of our Development Department Team.  We are based in beautiful St. Augustine, Florida, and offer a competitive salary with excellent benefits. Most importantly, your work in helping to raise awareness and support for the ministries of OCMC will make a lasting difference in lives around the world! 
OCMC is the mission agency of the pan-Orthodox Assembly of Canonical Orthodox Bishops of the United States of America. OCMC is a 501(c)(3) Christian nonprofit organization working to bring people to Christ, establish the Church, and share Christ's love. OCMC works in 30 different countries worldwide, has 20 career missionaries, and is providing over $1,000,000 in grants annually to accomplish its mission. 
General Functions:
Supports the success of OCMC fundraising events. Works as part of a team with other Development Department staff, especially the Parish Engagement and Marketing Coordinators, to execute successful events. Works externally with OCMC Ambassadors and volunteer leadership to assist with planning, coordinating, and implementing events designed to raise funds, volunteers and community awareness for all OCMC programs and services. The position reports to the Development Director and requires some travel.
Primary Responsibilities:
Will be point of contact for all events in support of OCMC, including large scale/premier events, galas, cultivation events and group visitations to OCMC.

Assists with initiating, planning, implementation, and production of all fundraising events, in support of OCMC, including vendor relationships, budgets, and event logistics.

Provides administrative support and leadership to event chairs, OCMC Ambassadors, and related committees. Support may include keeping records, preparing meeting notices and minutes, handling correspondence, meeting with event committees and maintaining master planning documents.

Works with Marketing Coordinator to develop materials related to events including external communications, printed event materials (including but not limited to invitations, brochures signage, programs, nametags, etc.) and event scripts.
Maintains tracking of all event timelines, queries, attendee lists, and RSVPs/registrations in Raisers Edge database software, as well as in other spreadsheets as required.

Works at events and conferences as requested including preparation, set-up, event execution and tear-down.

Represents OCMC in a positive manner with staff, donors, volunteers, and vendors.
Qualifications:
A relevant college degree or experience in events and fundraising.

1-3 years of events experience preferred in the nonprofit sector.
Desirable Knowledge, Skills, and Abilities:
Ability to relate well and work effectively with multiple constituencies and audiences – especially within the Orthodox community.

Excellent verbal and written skills.

Knowledge of office systems including Microsoft Office Suite, Excel, database software (Raiser's Edge preferred).

Highly organized and detail oriented with ability to juggle multiple timelines, activities, and marketing processes under minimal supervision.

Must have an outgoing personality and enjoy working with a diverse group of people.
Working Conditions:
Stationed in OCMC's St. Augustine, FL Headquarters, is preferred, but accommodations can be made for the ideal candidate.
To Apply:
If you are interested in this exciting opportunity, please send your resume/CV to Dan Christopulos, Development Director, at Dchristopulos@ocmc.org. We will be glad to provide further details and a full job description.