OCMC Connects at 56th Antiochian Biennial Convention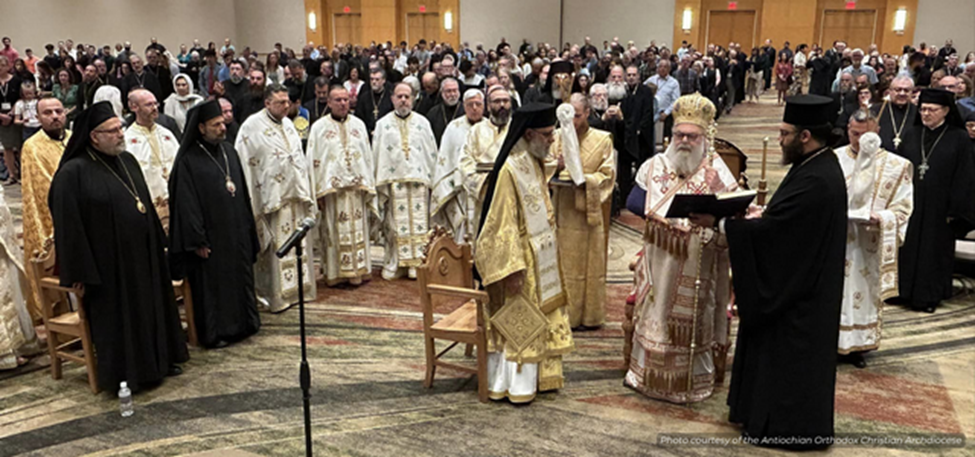 The Orthodox Christian Mission Center (OCMC) joins in the gathering of hundreds of clergy and lay representatives this week at the 56th Biennial Convention of the Antiochian Orthodox Christian Archdiocese in Phoenix, AZ.
It is the first in-person Archdiocesan convention since 2019 and is highlighted by the attendance of His Beatitude Patriarch JOHN X of Antioch and His Eminence Metropolitan SABA, the new primate for the Antiochian Archdiocese of North America.  
"The excitement is palpable. People are happy to see each other in-person after so much time," said Fr. Chris Rowe, OCMC Assistant Director of Development. "Our goal is to engage clergy and delegates while we're here, help their parishes build a missions mindset, and connect them to the people at work in the mission field. All Orthodox parishes should be engaged in missions in some way – it is the work of the Church."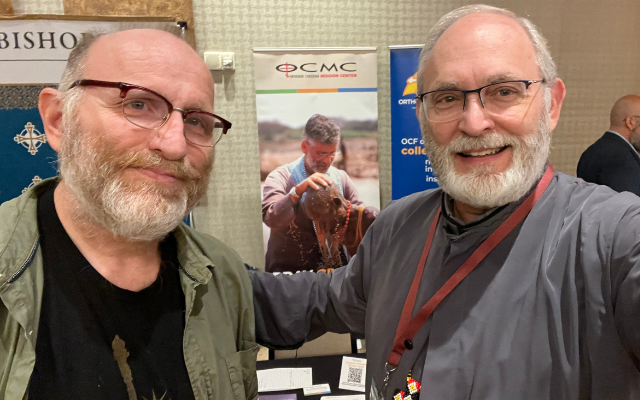 Fr. Chris was able to connect with Anthony Bernardi, a former OCMC team member who participated in a 2001 mission trip to Alaska.
In addition to renewing acquaintances with mission supporters, OCMC is hoping to host more events across the Antiochian Archdiocese (and all Orthodox jurisdictions!) in the coming months. In addition to Fr. Rowe, Director of Development Dan Christopulos and Nathan Hoppe, a missionary in Albania, are representing OCMC.  
OCMC's booth is part of the Assembly of Canonical Bishops of the United States of America and its five sister organizations.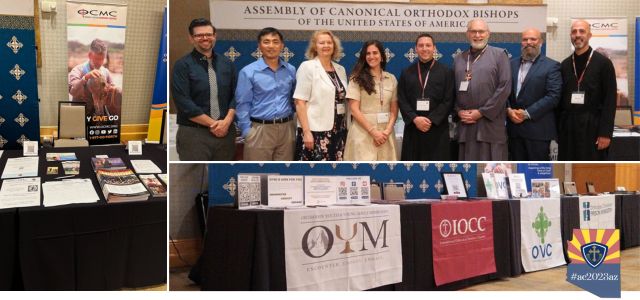 Photos courtesy of Orthodox Youth & Young Adult Ministries showcases the agencies represented at the convention.
If you are interested in hosting an OCMC event in your city or parish, click below to reach the events team today. 
Plan Your Fall OCMC Event Today