It Takes a Village to Build the Church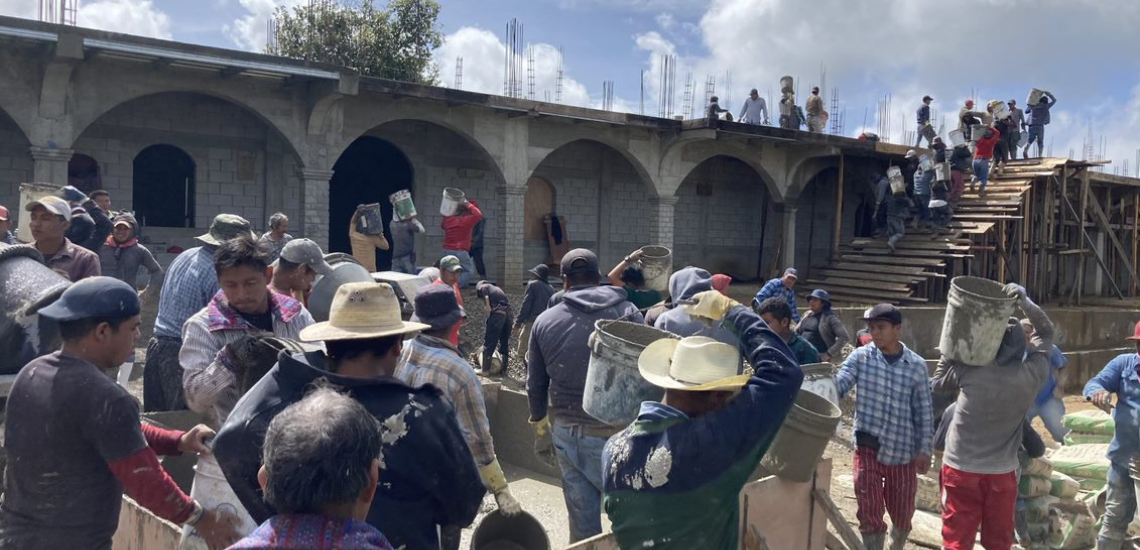 ---
"We give thanks to our God for the advances that we have made in the construction of our San Andres Seminary and Ss. Peter and Paul Catechetical Center for our Orthodox Church," exclaimed Fr. Evangelios Patá, the Vicar for Guatemala and Chiapas, Mexico. "This was a grand dream that our founder, Fr. Andrés Girón, had for the Church that today is being accomplished," he stated. 
The center and seminary are being constructed near the major town of Huehuetenango in Guatemala. Villagers from throughout the area volunteer for a week at a time. The two-story building will include classrooms, housing for seminarians and visitors, a kitchen, and a dining hall to accommodate the faithful who will gather for classes and seminars.  
Recently, at the urging of Fr. Evangelios, over 150 workers came from all over the region, to lay down the cement for the second floor IN ONE DAY! It had to be laid all at once so it would properly set. Arriving from the night before, from as far as five hours away, the volunteers worked from 5 am - 11 am to accomplish this difficult task before departing for their homes.
With dedicated faithful from throughout the region, financial support from OCMC, the participation of OCMC Missionaries, and the blessing and guidance of His Eminence Metropolitan ATHENAGORAS of Mexico, the Church in Guatemala continues to grow. 
Fr. Evangelios Patá concluded the momentous day by proclaiming: "Many thanks to all as we continue forward. Glory to God for all things!"