Christ's love is for the whole person – mind, body, and spirit. From water wells, to schools, to substance abuse programs, to clinics, and churches the OCMC facilitates several projects throughout the year aimed at ministering to the physical, mental, emotional, and spiritual needs of people where missionaries, mission teams, and mission priests serve.
As faithful stewards of your donation, we apply all funds received as designated. Please note that in the event the mission project you designate is overfunded or no longer applicable, your donation will be applied to the project (or region) most needed to continue the work of OCMC.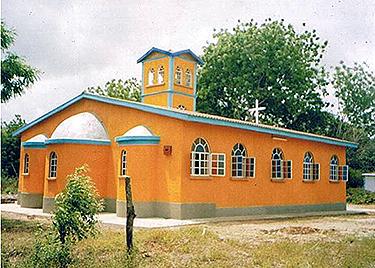 Nigeria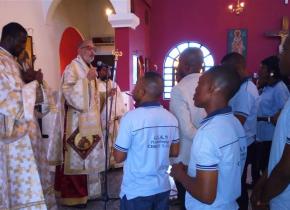 Virtual Catechist and Parish Retreat Mission Teams' Project
Description
Benue State, in North Central Nigeria, is named after the Benue River which plays a prominent role in the lives of those who call this home.  It is here, in the 'Food Basket of the Nation,' that 2 dedicated Orthodox clergy minister to 700 Orthodox, in 21 parishes.  Support of this project will purchase necessary equipment to enable Virtual Teams that will provide retreats for representatives from all the Orthodox communities in Benue State.