Help Colombians Find the True Faith!
In Colombia, where Orthodoxy is mainly unknown, a parish community of 300 faithful in the town of Cereté has sprung up and is flourishing. Fr. Rafael Padilla, the parish priest, wants to "share the True Faith with every person who seeks the Church that preaches God's love." With the blessings of His Eminence Metropolitan Athenagoras of Mexico, OCMC is forming a virtual team of Spanish speakers to do just that. And, to be successful, we need you!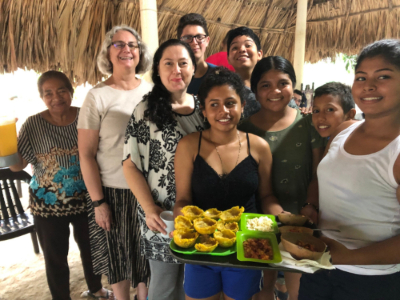 During this time of restricted travel, OCMC remains committed to encourage the Church and her ministries through virtual Mission Teams. OCMC is "bringing" Spanish speakers to provide a deeper understanding of Orthodoxy, help enlighten the catechumens and faithful, and improve their knowledge of the Faith. This outreach will work alongside the Church in providing lessons on the Sacraments and growing mission parishes.
Are you a looking for a virtual destination to answer the call to minister and teach others? If so, volunteer for this virtual Team occurring Saturday, January 30, teaching and encouraging our brothers and sisters in Colombia to learn about the Faith. Volunteers who can speak intermediate level Spanish are also needed.
Click here to apply today. For questions, please contact Teams@ocmc.org.
PS – A few facts about Colombia:
Colombia is situated on the northwest corner of South America; it is the fourth largest country and one of the most populous nations on the continent.
Capital: Bogotá

Population: 46,300,196

Official language: Spanish

Economy: Rich in resources. A very wide gap between rich and poor; income/person, $4,989/year

Religion: Constitution accords greater freedom to ethnic and religious minorities. 94.42% Christian