Fr. Alexander Veronis Mission Pioneer, Former OCMC Board President Reposes in the Lord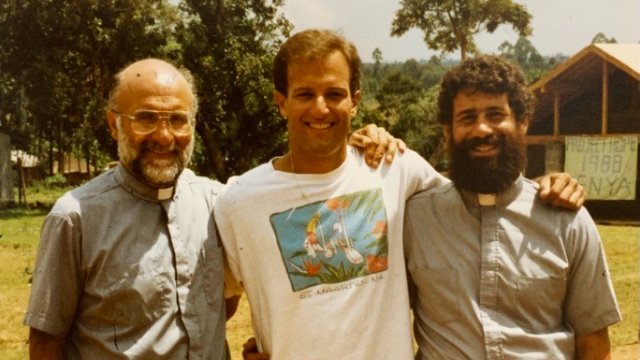 Fr. Alexander Veronis (left) is pictured with OCMC Executive Director Fr. Martin Ritsi (right) and Fr. Luke Veronis (center) in 1988 in Chavogere, Kenya. Fr. Alexander, who was then serving as President of the OCMC Board of Directors, also led the team that built a medical clinic that year.
---
Decades of Visionary Leadership Shapes OCMC Today
St. Augustine, FL (June 28, 2023) – Former Orthodox Christian Mission Center (OCMC) Board President, Fr. Alexander Veronis, recently passed from this life to eternal life following decades of service as a parish priest, part of the vanguard of the Orthodox mission movement in the U.S., and as a guiding force for the Mission Center since before its inception.
"Fr. Alexander Veronis has touched so many lives," said Fr. Martin Ritsi, OCMC Executive Director. "It has been amazing to see so many stories flooding into OCMC from people sharing moments where he reached out with compassion to guide, or encourage, or inspire them to service. Fr. Alexander himself was inspired for missions as a young man and his vision and dedication to Christ was a founding inspiration for the establishment of a Standing Committee that evolved into OCMC today.
"His outstanding leadership and decades of service as an OCMC board member led the board to grant him an honorary President Emeritus status. While he will be missed, his presence will continue to be felt."
While at the University of Athens in 1961, Fr. Veronis encountered then Deacon Anastasios Yannoulatos (now Archbishop ANASTASIOS of Albania) who was leading a movement for foreign missions. Fr. Veronis carried this mission spirit with him to the United States and his parish in Lancaster, PA in 1962. There he founded the Lenten Self Denial Club (LSDC) where members sacrificed meals during Lent and offered the proceeds to its Missions Fund. They used the money to send boxes of Bibles, religious books and icons to Korea, Mexico, and Uganda.
Fr. Veronis spearheaded the creation of a Foreign Missions Committee within the Greek Orthodox Archdiocese in the 1960's, which brought clergy from Mexico and Uganda to the U.S. to tour 75 parishes and men and women from foreign countries to study at Holy Cross School of Theology as well as St. Vladimir's and St. Tikhon's Theological Seminaries.
In 1985, Fr. Veronis became the first President of the OCMC Board of Directors, serving alongside Father Dimitrios Couchell, (now Metropolitan DIMITRIOS of Xanthos) who was OCMC Executive Director. By 1987, the Archdiocesan Mission Program moved into its own offices in St. Augustine, FL and the Board named its headquarters 'The Fr. Alexander Veronis Orthodox Christian Mission Center.'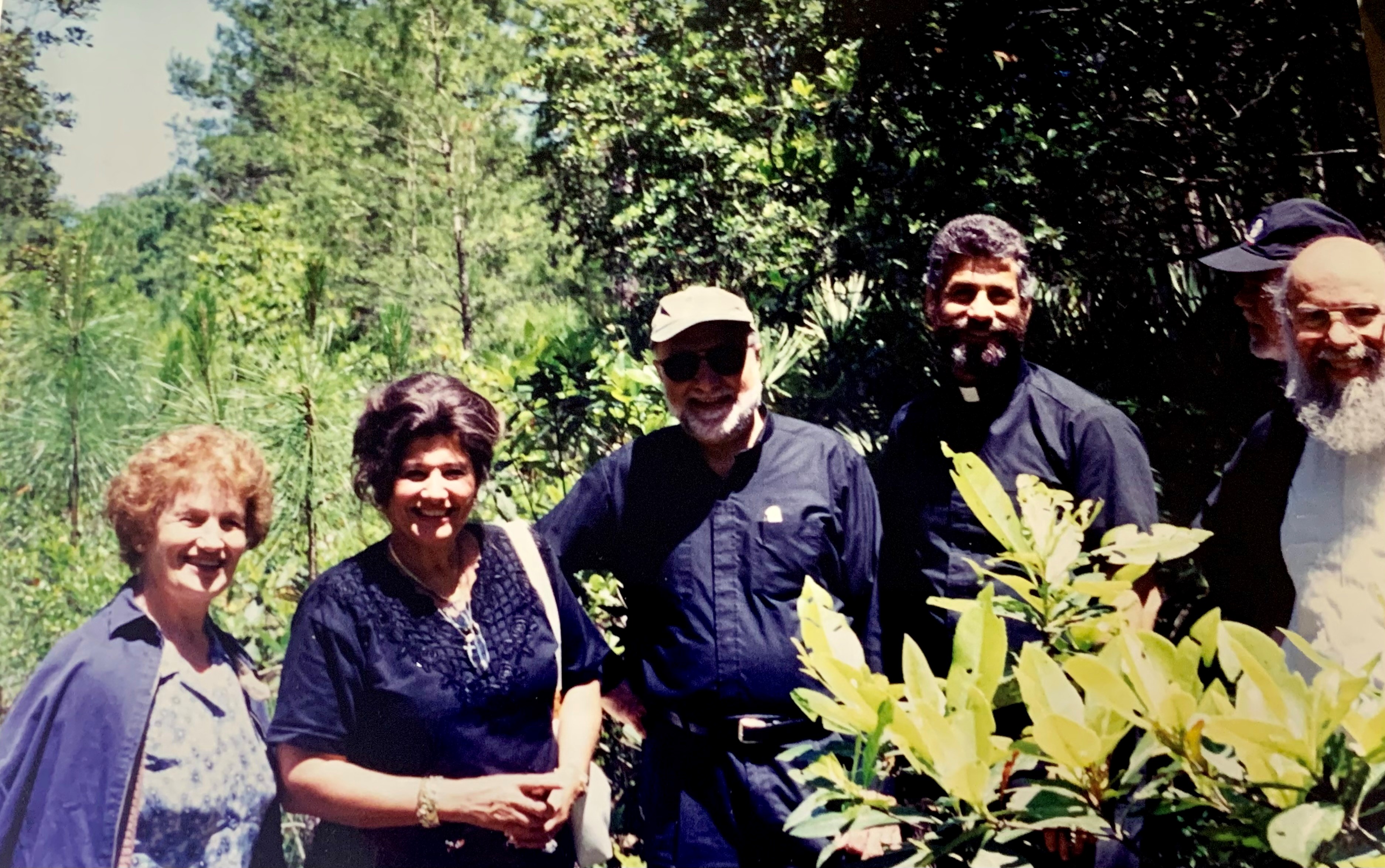 From left: Presbytera Pearl Veronis , Helen Nicozisis, Fr. Alexander Veronis, Fr. Martin Ritsi , and Fr. John Chakos.
Former OCMC Board President and current Board member, Helen Nicozisis, who attended Fr. Veronis' church in Lancaster, PA said, "He was always so forward thinking, a true soldier of Christ who wanted to spread Christ's love across the globe. He treated everyone with dignity, kindness, and respect, whether they were a neurosurgeon or shoemaker and endeavored to make us all 'mission-minded.'"  
Please keep Presbytera Pearl and the Veronis family in your prayers during this time.
May his memory be eternal!
•••