Following Christ to the Ends of the Earth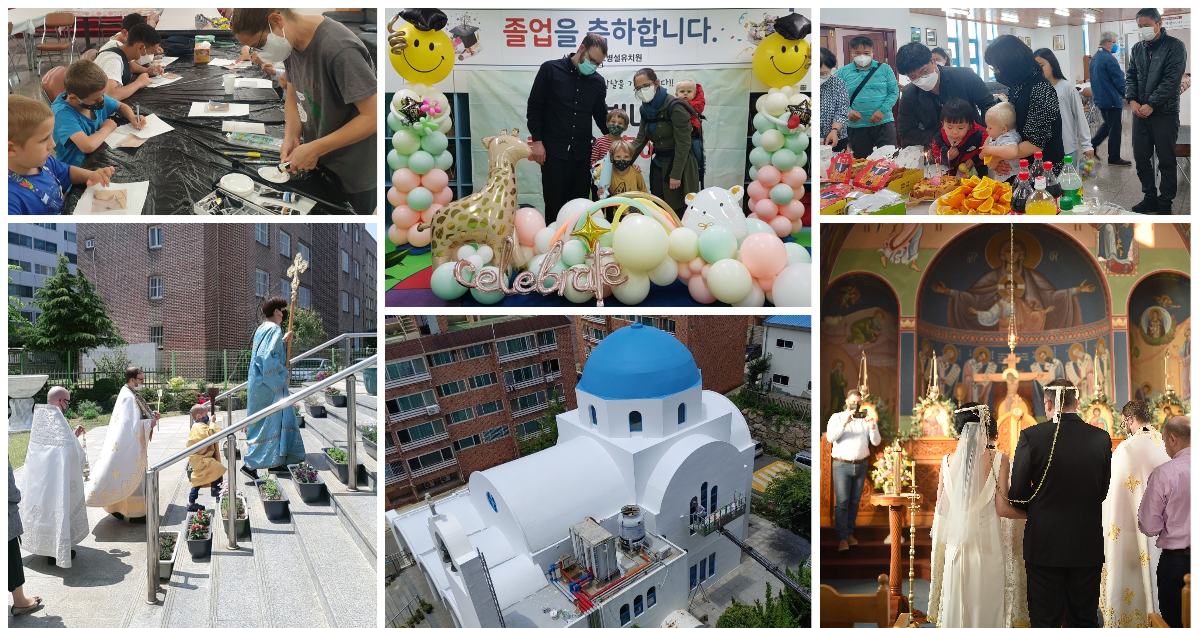 ---
"Follow me": two simple words with implications for a lifetime.
OCMC Missionaries Fr. Christopher and Mka. Jen Moore have repeatedly heeded that invitation of Christ throughout their lives. They have followed Him to Ukraine, to Orthodoxy, to Albania, to Mongolia, to ordained ministry as an Orthodox priest and matushka, to South Korea, and now back home to the US. All along the way has been the Lord's protection, guidance, care, and myriad blessings.
For a little over three years, they have been serving, with their children, alongside a small community of Korean and expatriate faithful in Ulsan, Republic of Korea. Now they have returned to serve at Holy Trinity OCA parish in Parma, Ohio. Fr. Chris and Mka. Jen offered this reflection:
"We are thankful for these 3+ years in Korea. God has allowed us to build lasting relationships with Korean Orthodox faithful; to offer liturgical services regularly; and to be a part of key life moments of Koreans and expats in our community. Korea has had a deep impact on our whole family, and it has been hard to say goodbye, but we know that our Lord continues to guide as we follow Him back to the States and enter a different mission field there." 
To explore how to follow Christ as a missionary overseas, like the Moore family, click here.