Florida Parish Commits to Kenyan Cathedral Construction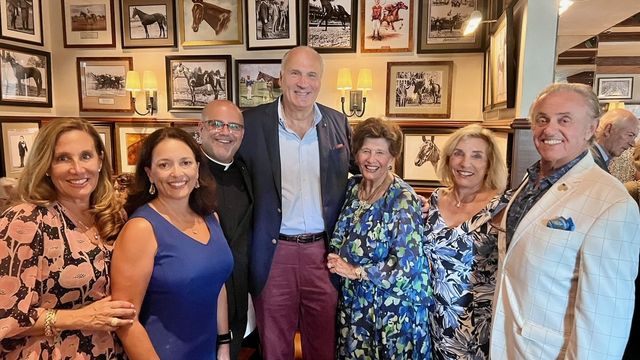 Saint Mark Greek Orthodox Church in Boca Raton, FL, has committed to building a sister parish (also to be named Saint Mark) through OCMC in the Diocese of Eldoret and Northern Kenya under the spiritual guidance of His Grace Bishop NEOFITOS. The cornerstone for the church was placed and blessed during a visit earlier in 2023 by His Beatitude THEODOROS II, Patriarch and Pope of Alexandria and All Africa. 
More than 130 guests participated in a fundraiser recently held at Gallagher's Steakhouse in Boca Raton, a restaurant owned by Saint Mark parishioner Dean Poll. The event raised approximately $50,000 for the construction and outfitting of the new church. 
"Saint Mark will continue raising funds this year through various events and the tireless work of its Philoptochos Society," said Fr. Mark Leondis. "Many in our parish have expressed a desire to be part of the construction process and to support the project through its completion." 
The soon-to-be constructed Saint Mark Church will serve as Diocesan Cathedral for Bishop NEOFITOS, who was elected the first hierarch of this Diocese in 2022. His Grace is a native of Kenya and a graduate of the Makarios Patriarchal Seminary in Nairobi as well as Holy Cross Greek Orthodox School of Theology in Brookline, MA. 
Click below if you're interested in hosting an event in your city or parish to support the global missions work of OCMC, or contact our staff at events@ocmc.org.