Congratulations to Dn. Thomas Manuel for His Ordination!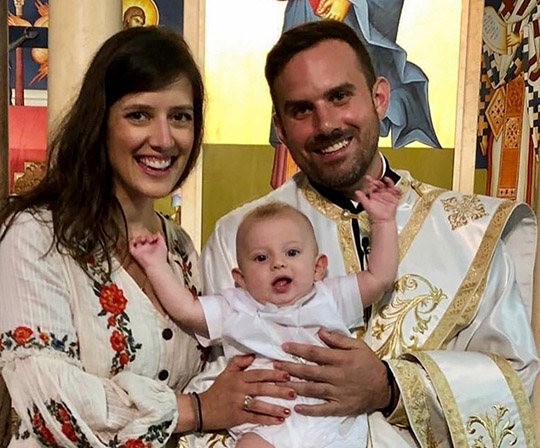 This past Saturday, our missionary Thomas Manuel was ordained to the Holy Diaconate by His Eminence Archbishop Elpidophoros of the Greek Orthodox Archdiocese of America! Axios!
Dn. Thomas' ordination was originally scheduled for last this past May, but it was delayed due to the outbreak of COVID-19. Instead, he was finally ordained on Saturday, August 1, at the Archangel Michael Greek Orthodox Church in Port Washington, NY.
Dn. Thomas and Diaconissa Elizabeth's immediate family attended the ordination, and Dn. Thomas had the blessing of serving with both Fr. John, his father, and Fr. Nick, his brother. Additionally, parts of the Liturgy were done in Spanish, in honor of their mission placement in Guatemala. Dn. Thomas' ordination was a great blessing for all.
We are very grateful to have another one of our missionaries blessed by ordination, and we look forward to the many ways this will further empower him to serve and minister to his flock in Guatemala where Dn. Thomas is training future church leaders and Diaconissa Elizabeth teaches liturgical music. Please keep Dn. Thomas and Diaconissa Elizabeth in your prayers, as they begin this new stage of their ministry and plan their return to Guatemala!
To learn more about, or support the work of, the Manuel family please visit: https://secure.ocmc.org/site/SPageNavigator/Missionaries/Manuel%20Family/ManuelMissionaryFamily.html.