Coming Soon! A New OCMC Website and Mobile App!
We're excited to release our new OCMC website and mobile app soon!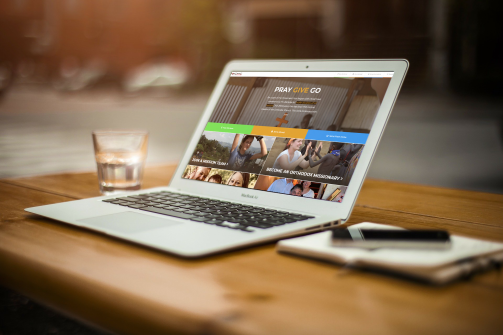 We are very excited to announce the upcoming launch of our new OCMC website! Over the past several years, we've come to realize that, while our existing systems have served us well, we can do better. To that end, behind the scenes here at OCMC, we've been working hard on our brand-new website!
As the official missions agency of Orthodox Christians in the US, it's important that we can keep Orthodox Christians back home connected with all of our missionary work around the world. We've redesigned OCMC's website from the ground up with speed, convenience, efficiency, and beauty in mind. Our goal is to create an elegant and dynamic hub, where you can easily learn about ways to serve and contribute to missions.
In addition to our new website, we're well aware that the way people interact is rapidly changing and shifting towards mobile phones. With that in mind, not only will our new website be much easier to navigate on your phones, but we're also releasing a dedicated app on both Android and iOS to help you all stay connected!
The OCMC app will make it simple to stay engaged with missions. In addition to displaying our news articles, the app will also allow you to get updates from your favorite missionaries, volunteer for a team, or make a gift with one tap!
We are in the final stages of preparing both of these solutions for release and are doing our best to get them out to you as soon as possible. Christ calls us all to "go and make disciples of all nations" (Matthew 28:19) - and so, we look forward to getting you these new tools to help you pursue that vocation even more deeply and effectively!