Building Orthodoxy for Generations in Kenya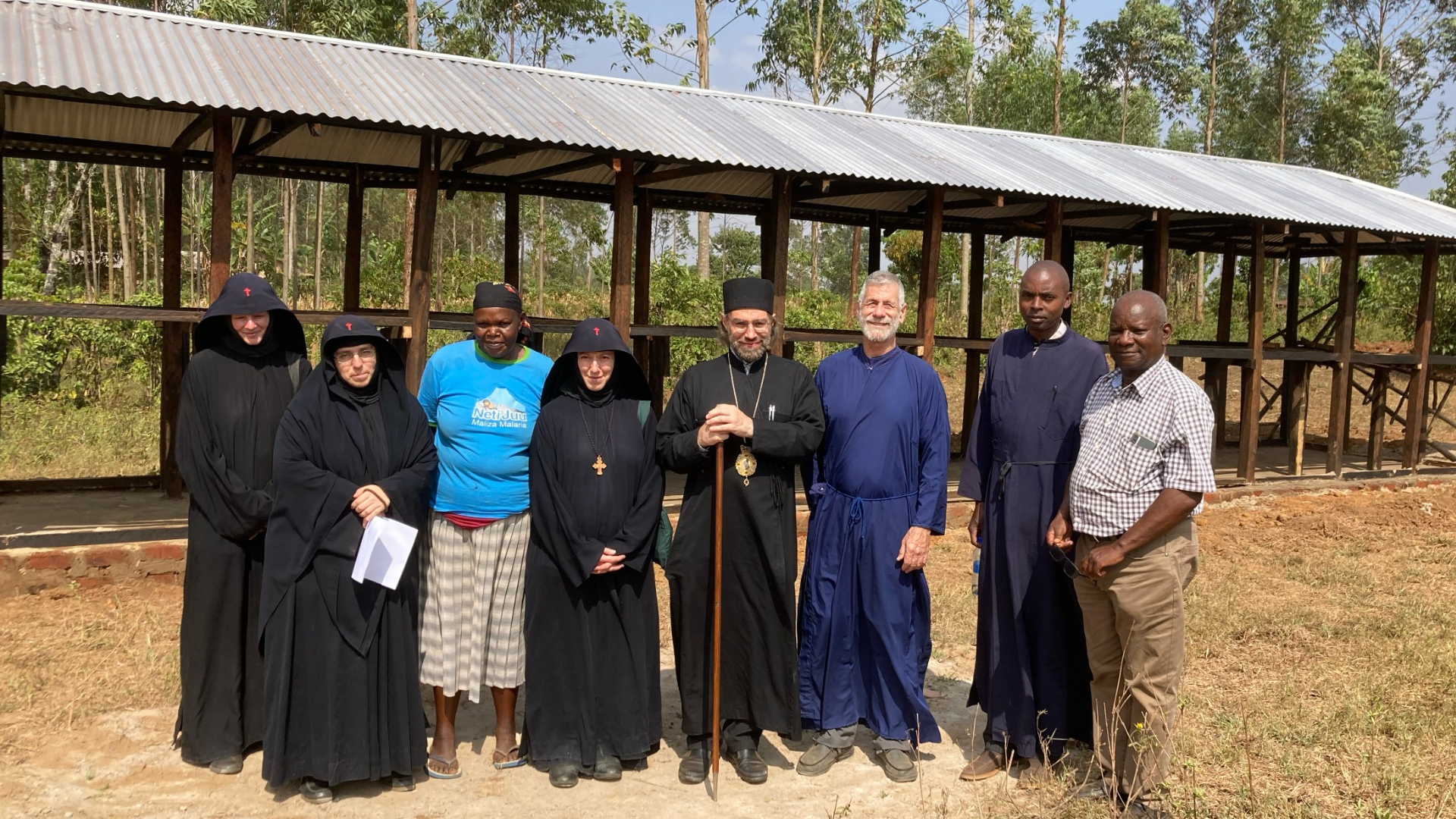 His Grace Bishop MARCOS, of Kisumu and Western Kenya, and Fr. Martin Ritsi with the sisters of the Monastery Panagia Triherousa are standing in front of one of three beekeeping structures funded by OCMC to help the diocese purpose and sell honey as a source of self-sustaining revenue.
Orthodox Christian Mission Center (OCMC) Executive Director Fr. Martin Ritsi and Projects and Grants Manager Santhe Loizos traveled to Kenya this week to continue a legacy of support for Orthodoxy that has been ongoing for nearly 40 years. In 1985, OCMC sent its first missionary to Kenya to strengthen its witness. Over the years, it has grown to four dioceses, built countless churches, supported hundreds of clergy, and fostered projects such as orphanages, schools, monasteries, food distributions, and more.
"The opportunities for the Orthodox faith in Kenya are limitless," said Fr. Martin, who will also attend the enthronement of His Grace NEOFITOS in the Diocese of Eldoret and Northern Kenya, this weekend which will be conducted by His Holiness Patriarch and Pope of Alexandria and All Africa THEODOROS II on Feb. 11. "And the fruit of this continued growth comes after decades of nurturing by all those who support OCMC, by the missionaries themselves, and through missionary projects in this country implemented hand in hand with the local hierarchs, parish clergy, and faithful."
In addition to the enthronement, Fr. Martin is meeting with hierarchs from Rwanda, Uganda, and the newly-elevated Bishop PANARETOS who is assuming the episcopacy of Nyeri and Mt. Kenya Diocese. While visiting the Turkana region, Fr. Martin and Santhe will oversee the distribution of 15,000 pounds of food in the area that has been severely impacted by drought.