Broadcasting the "Good News" throughout Albania and Beyond!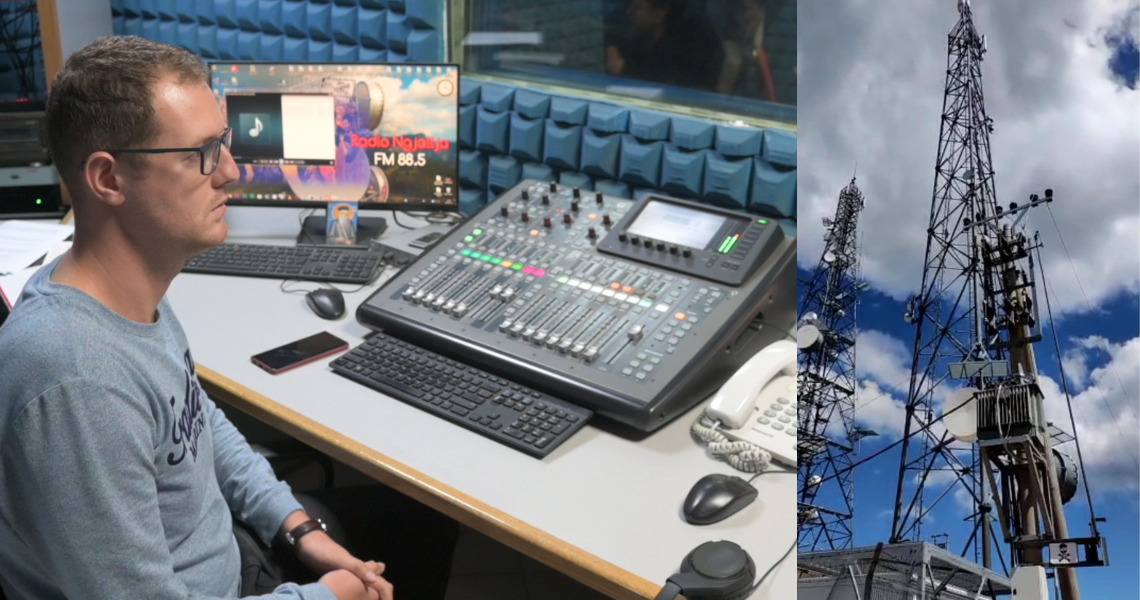 ---
In mid-July, because of supporters like you, Radio Ngjallja ("Resurrection Radio"), the Orthodox Church of Albania's 24-hour radio station, was able to increase its reach by 40% when a new satellite antenna was built and brought online in the southeastern city of Pogradec on Lake Ohrid (image on the right). Fr. Gregory Pelushi, the radio station director, noted, "It is one of the greatest achievements for the radio ministry in Albania thanks to OCMC. The tower offers an excellent signal from Librazhd to Pogradec to Ohrid and all the mountainous areas."
The radio station now reaches 70% of Albania and can be heard in Greece and North Macedonia. The project also included upgrading the security on the radio station server and purchasing digital recording devices for field reporting. 
OCMC supporters have also made other evangelism and philanthropic initiatives possible, like: creating a women farmers' market in Albania; a livestock outreach program in Albania; clean water and emergency feeding programs in southern Madagascar; school construction in Nigeria; and youth scholarships in Uganda and Cameroon. 
Your support helps send missionaries to spread the Good News and support local initiatives. Click here to help continue spreading God's love to all nations!