Asante Sana! Thank You! For a Successful Trek4Missions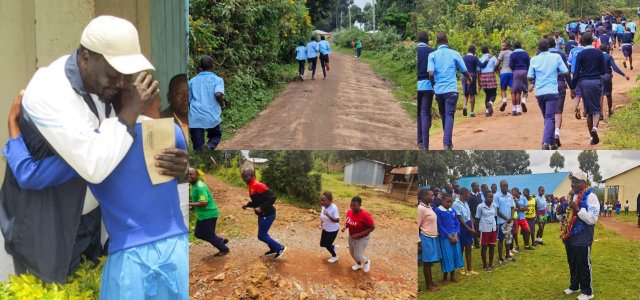 The 2023 Trek4Missions wrapped up on Sept. 17 with nearly 80 participants and 12 teams, so far raising $36,000 and covering 3,500 miles in support of global mission work. 
The Mission Center is appreciates all who participated in the fifth annual Trek as it builds enthusiasm - and raises money - for worldwide mission work. For parishes and their Trek teams, it brings people together in faith, fitness, and fellowship to live out the Orthodox faith. As His Beatitude Archbishop ANASTASIOS of Albania said, "Mission activity is not simply something 'useful' or just 'nice' but something imperative, a foremost duty, if we really want to be faithful to our Orthodox Faith."
And this year, the Trek went global. Teams from Jacksonville, FL and Mugen, Kenya – though separated by thousands of miles – ran together to build on a partnership that began in 2019. Four years ago, an OCMC team traveled to Mugen to help build a laboratory and library for students at St. Athanasius Secondary School. With the blessing of His Grace NEOFITOS of Eldoret and Northern Kenya, the students there and parishioners at St. Justin Martyr Orthodox Church in Jacksonville logged miles and raised awareness and money for OCMC. 
Stay tuned to the OCMC website and social media for photos of the 2023 Trek4Missions and for information on how you can be a part of next year's event. Click below to start planning your Fall and Winter OCMC events.