Apply now for an upcoming Colombia virtual team!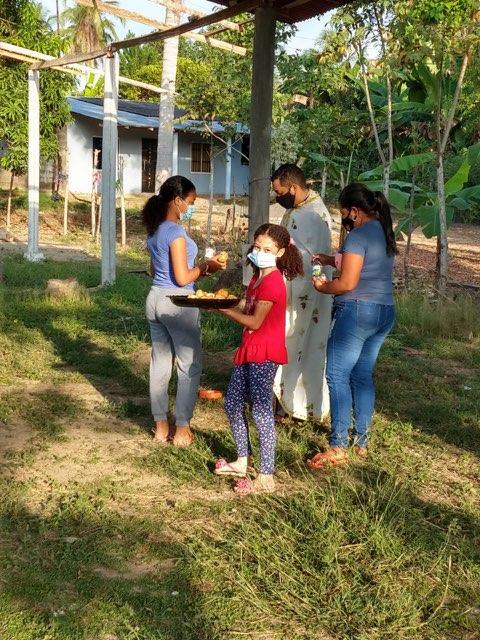 Four virtual teams have served the community of St. Athanasios in Cereté, Colombia, where Fr. Rafael Padilla ministers in a small, rural community. Even though the community is very excited about the possibility of hosting a traditional type of team in 2022, Fr. Rafael is also keenly aware of the huge benefits of Virtual Teams. Virtual teams to Colombia have been vital in teaching about the sacraments, the Ten Commandments, and Orthodox Missions during these months of COVID-19 to the parishioners of St. Athanasios.
During each of these virtual teams, the community of St. Athanasios gathers outside, in the warm coastal air of Cereté, along with their priest, Fr. Rafael. Together everyone watches the presentations on a large screen. Fr. Rafael looks forward to the time when we can send teams there physically. Until the time when you can join a traditional team, take advantage of this amazing opportunity to help out. Apply now!
A team will teach a group of 15 individuals a few hymns from the Divine Liturgy on November 27th. This team is almost filled, but there may be room for an additional team member. On December 4th, a virtual team has been requested to teach about icons. Are you ready to serve on a virtual team?
Contact teams@ocmc.org more information on how you can serve. Visit www.ocmc.org for additional opportunities to serve on Orthodox mission teams or virtual team outreach.